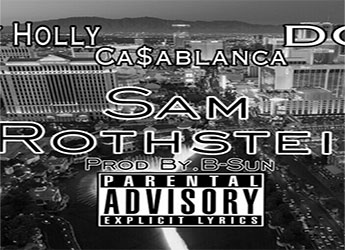 Ca$ablanca, Jay Holly and DQ connect for 'Sam Rothstein' produced by B-Sun.
Sam Rothstein is a character in Casino but is based on a real person, Frank "Lefty" Rosenthal. If you have ever watched Casino you know the charater very well. Ca$ablanca connects with Jay Holly and DQ on this new single, 'Sam Rothstein' and did the character justice with the rhymes they laid on the track.
Listen to the three artists and let us know what you feel about this track.