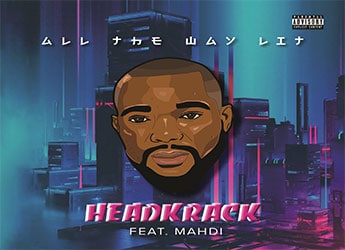 Headkrack connects with 'Mahdi' for 'All The Way Lit'.
You may know Headkrack from a few different things, whether it's radio, Dish Nation, or being 1/3 of the group Bodega Brovas. This time around he's flying solo with what could be the After Party anthem of 2018. With newcomer Mahdi supplying a catchy but hypnotic hook and production from Kelly Portis, this song will definitely make your evening. Listen to 'All The Way Lit' below.
Preset with id 0 does not exist!Main playlist with id 562 does not exist!