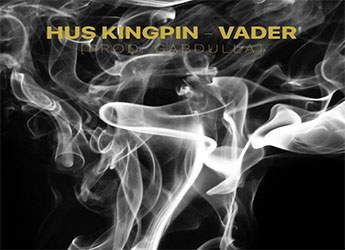 Hus Kingpin connects with producer GABDULLA Tha BUTCHA for 'Vader'.
It has been some time since we last heard from Hus Kingpin. This does not mean he has not been busy, because he has. He recently collaborated with Rosati on one his tracks on his 'Bobby Womack Dreams'Â EP. Today he drops off his new Gabdulla Tha Butcha produced 'Vader'.
If you know Hus his music is always smooth and this new single is no different. Listen to 'Vader' and let us know what you think.