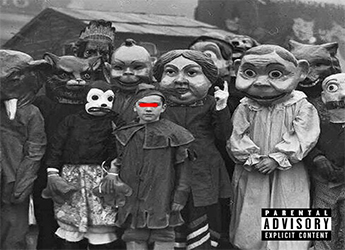 Supreme Cerebral is back with this new single he calls 'Trepidation' produced by Rob Viktum.
Supreme Cerebral keeps us on our proverbial toes when he drops new music. He connects with Dallas producer Rob Viktum for the new single 'Trepidation'. The definition of trepidation is "a feeling of fear or agitation about something that may happen."
When Supreme Cerebral is on the mic there are many artists that experience the feeling of fear. With this hard-hitting kind of dark track, Supreme Cerebral gives us what we are looking for. Listen to the single below and leave a comment.