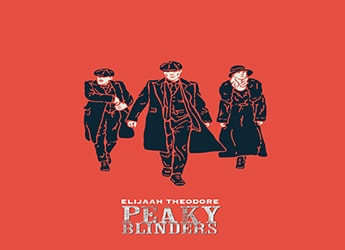 Elijaah Theodore conducts class on 'Peaky Blinders' prod. by Chapter 19.
The 73rd Media LLC, managed artist Elijah Theodore, drops his latest single titled "Peaky Blinders," produced by Chapter 19.
"Peaky Blinders" is a call to action by Elijaah Theodore, where he comes with the vengeance of the eternal. Using the catch phrase "by order of the Peaky Blinders," commonly used in the hit BBC series "Peaky Blinders," Elijaah is rapping with the vigor that the Prophets in scripture did when telling the children of Israel to get in line.