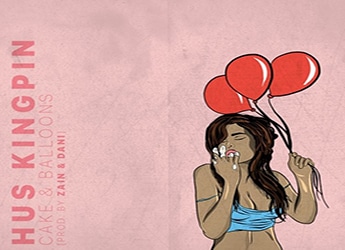 Hus Kingpin connects with producers Zain and Dani for 'Cake & Balloons'.
Lord Wavy returns today with the slow heater. Hus Kingpin receives production from Zain and Dani for this new single 'Cake & Ballons'. Hus is talking his fly ish on this track as he explains how he is walking on wings.
Hus says, "shorty cried to me last week, I dried her eyes with clouds," this is the type of fly ish he is talking. Listen to 'Cake & Ballons' below.