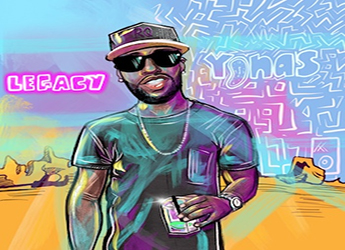 YONAS is back with his newest single titled 'Legacy'.
Making moves as an independent MC, YONAS has been gaining ground with his fusion of thought-provoking lyricism, infectious melodies, and crossover music production. Yonas continues his rise with sights set on breaking through with his new album, About Time, which hits the street on June 29th. He's already released a few singles off the project, the most recent was a motivational joint "All Rise", which was hailed as showing off his "lyrical prowess, providing an uncanny dose of his talents behind the mic."
Today Yonas has released a new track off the upcoming project, an empowering anthem entitled "Legacy," which according to Yonas is a testament to why he makes music.
He explains, "I've done music for different reasons at different times in my career. I've always made music for the pure love and adrenalin of it. I've made music to make money and have been blessed enough to achieve that goal for 7 years and counting. I've made music to compete against my peers and for the accolades… But now my main focus is to make music to solidify my place in the history of great artists. To leave something behind that is forever, to build a legacy for my family and friends who have supported me along the entire way."