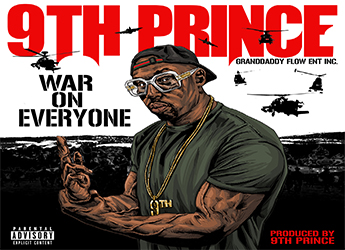 9th Prince drops off his latest in 'War On Everyone'.
One of the founding members of rap group Killarmy, 9th Prince returns to SpitFireHipHop with new music. The bars that 9th Prince spit on 'War On Everyone' is what Hip Hop has been void of for many years.
How many artists do you know that can go for almost five minutes and keep your attention along the way? This is what 9th Prince does on this single. Take a listen and leave your thoughts below.