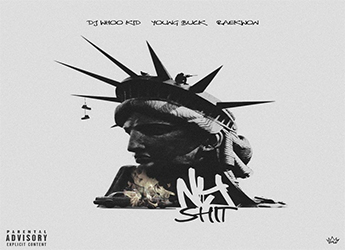 G-Unit & Wu-Tang join forces on "NY Shit" with DJ Whoo Kid, Young Buck and Raekwon.
Today we made history with G-Unit and Wu-Tang teaming up on "NY Shit", which was orchestrated by DJ Whoo Kid and features Young Buck and Raekwon.  The single premiered on Hot New Hip Hop and Buck had this to say about it, "NY has always been like my second home, and I wanted to give back to the streets on this one.  Whoo Kid and I went back into our classic mixtape mode for this one."
This follows up a busy week for Buck as he just released the video for his single "Can't Lose" featuring Twanee on Sunday. Listen to the single and leave a comment below.