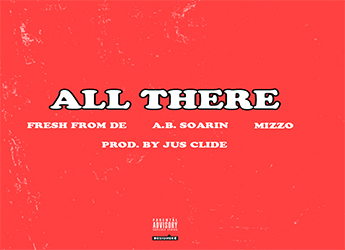 AB Soarin, FreshfromDE and Mizzo come together for this new single 'All There'.
Count it up, it's… "All There" is a song taken from the recently released "The Leftovers" (EP) by A.B. Soarin and FreshfromDE. The pairing joined forces with Boston's Mizzo, and producer Jus Clide for this polished Trap/Hip-Hop fusion.
A.B. & Fresh have decided to release it in preparation for "The Leftovers II" [Fall, 2018] and to demonstrate the synergy between them both. "All There" [visual coming soon] shows what can happen when 3 individual artists and a producer with different styles can get together on the same wavelength to create an effortless collaboration.