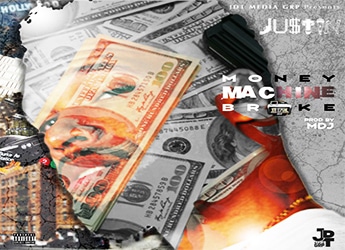 JU$TIN is back with new music in 'Money Machine Broke' produced by Mike Da Jeanyus.
"Money Machine Broke" is the new single from LA-based indie HipHop/Rap label JDT Media GRP's founder and artist JU$TIN. The NY/LA artist goes in over production by North Carolina native Mike Da Jeanyus to give us a taste of what his upcoming "JDTSZN" project will sound like when it drops later this month.
"Money Machine Broke" is a dope motivational anthem for the hustlers across the globe counting up that money until their money machine broke.