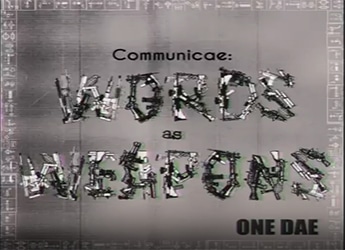 ONE DAE drops off his new single, 'No Daze Off'.
Brooklyn Rapper, turned West Coast herb farmer, ONE DAE returns after a long "HIGH"-atus to follow up his critically acclaimed and under appreciated "Daes & Times LP". "Communicae: Words As Weapons" is a verbally abusive discourse which aims to right the detour Hip Hop has made towards mumble rap and lowered musical intelligence.
With production from Grammy Winner, M-Phazes and Boom Bap mainstay, Stu Bangas, ONE DAE seeks to progress the art without the effects of lean and molly in the booth. Just some good old liquor, reefer and angst. Peep the  first leak, "NO DAZE OFF", produced by Suburban Street.
[jwplayer player="1″ mediaid="117815″]