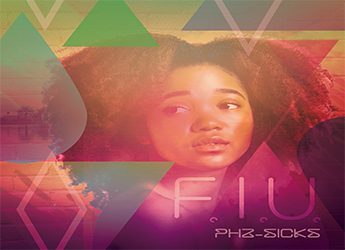 PHZ-Sicks is back with this new single he calls 'F.I.U.'.
Woodbridge, VA rap artist PHZ-Sicks (pronounced 'physics') presents "FIU", the new single from his forthcoming album Good Day, Greater Tomorrow. PHZ-Sicks's last drop was the Chopped Not Slopped remix of "Love Scene III" featuring Scolla and Ace Ono.
DJ OG Ron C's remix of the track featured on The Moment II: A Good Day PHZ's recent vinyl that combines songs from his last project The Moment with songs from Good Day, Greater Tomorrow, of which two songs have been released, "Run It" and "Riot In My Memory". 2 Dope Boyz gave The Moment honorable mention for one of the best mixtapes of 2013.
"With this song, I just wanted to have fun," PHZ-Sicks says. "With the way the world is, we need time to decompress and just let loose. This is what this song is for me. Letting my hair down and dancing every issue away. Also, when Good Day, Greater Tomorrow drops, this song will be more than just a club song and I can't wait for the world to hear it.