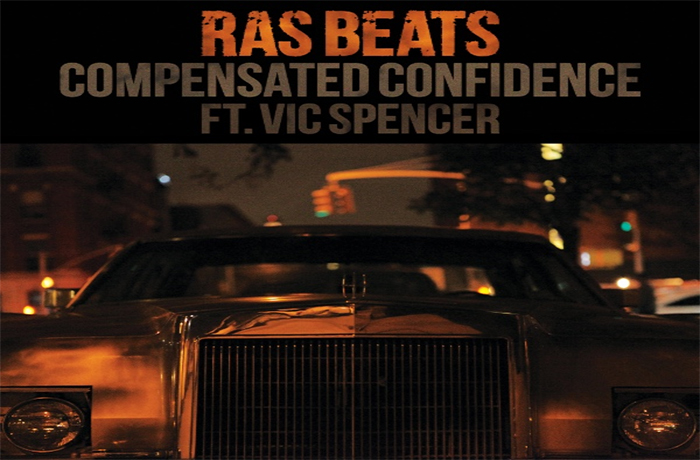 Ras Beats connects with Vic Spencer for this new 'Compensated Confidence' single.
NYC Producer standout Ras Beats bring you Part 3 of his 2018 project 'The High 5' connecting with Chicago's Vic Spencer for the dope 'Compensated Confidence'.
Ras Beats (Control Your Own, Wit No Pressure) has received world wide airplay and recognition with his music and this collaboration with Vic Spencer (Spencer For Higher, The Ghost Of Living) will further add on to it. The track knocks and the two have great chemistry.
Vic sounds at home on a incredible Ras Beats track with lines like "A parked car ahead of my soul Prince Paul heard duck sauce and said I was cold My hands got a yeast infection from caressing the loaf Put the pieces back together when the feathers was broke"
With piano and sinister percussion topped off perfectly with scratches, this fits summer 2018 and will leave a lasting impression with listeners.