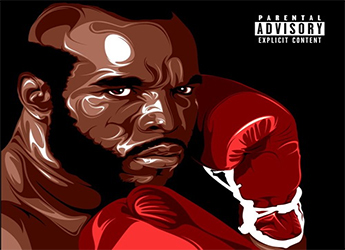 Supreme Cerebral drops the Giallo Point produced 'Clubber Lang'.
Supreme Cerebral is back again with his 5th and final single from the forthcoming 'Kings Throne 2' album slated to drop on August 22nd. This time Supreme takes a vicious Giallo Point (UK) beat and grabs O The Great (NY), XP The Marxman (LA) and Alphabetic (NY) for the assist.
The track properly titled "Clubber Lang" for it's hard hitting quality, is a pure Gem for Hip-Hop fans.