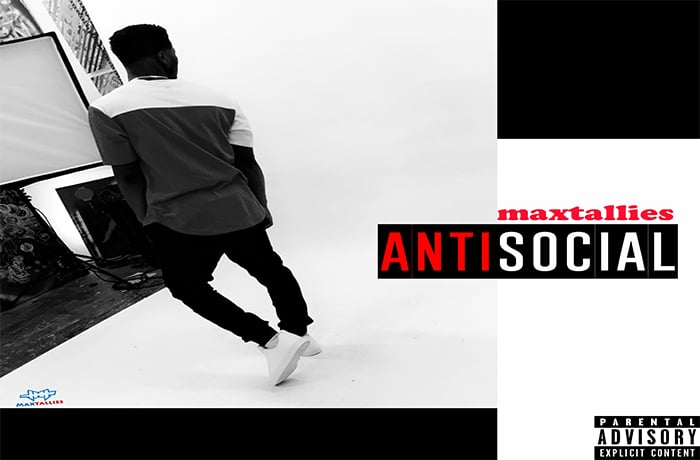 Maxtallies share his new single he calls 'Antisocial'.
Boston, MA Maxtallies debuts on SpitFireHipHop today. "Antisocial" is a very deep and emotional song. It is a brief history of personal accounts and aspirations. It uses Hip Hop and R&B blends that consists of 808s, punchy kicks and intense harmonies.
On the more than four minute single, Maxtallies tell us how he started and how things have changed for him. Listen to the single and let us know what you think.