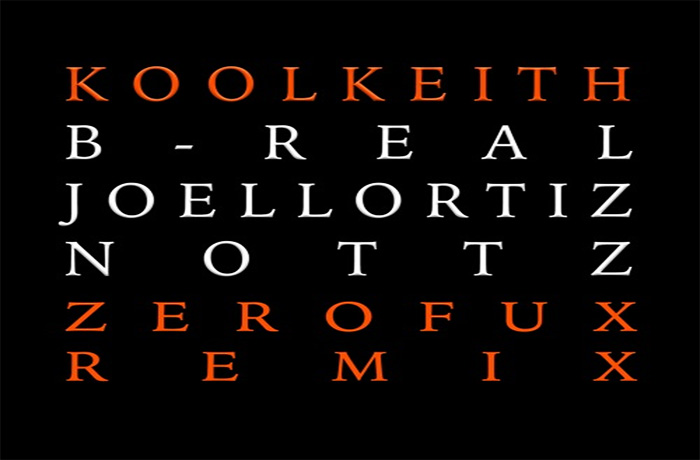 Kool Keith, Joell Ortiz and B-Real connect for the Nottz remix of 'Zero Fux'.
It's been more than forty years since Kool Herc started throwing parties in the South Bronx, and so you could forgive the casual fan for thinking that nearly every permutation of hip-hop has already been explored.
But KEITH, the new album from the iconic rapper Kool Keith and the master producer Psycho Les argues just the opposite: that what's absurdly funny can also be sinister and strange, that the form can still be broken in new and radical ways.
Today, Kool Keith releases the remix for the project's first single 'Zero Fux' featuring B-Real. For the remix, Nottz lays an entirely new musical template and a sterling verse from Joell Ortiz.