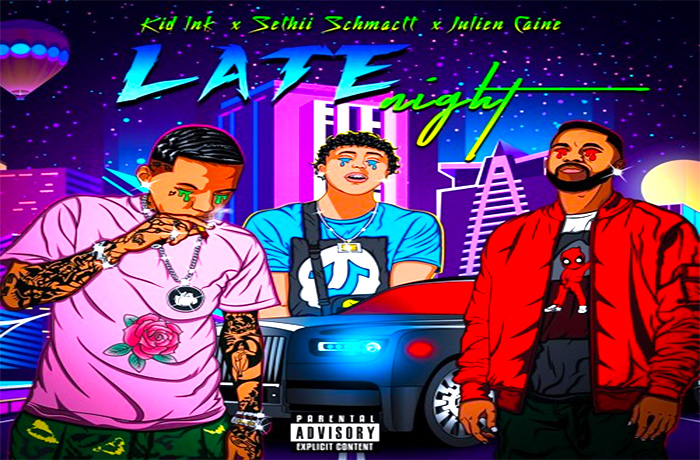 Julien Caine releases 'Late Night' featuring Kid Ink and Sethii Shmactt.
Making his debut on SpitFireHipHop is Vancouver's Julien Caine. His new single 'Late Nate' may speak to you. Kid Ink and Sethii Shmactt connect with him during a layover in Vancouver.
Three are getting money and women as they ride around the city, During this layover three hit the clubs for a good time. Listen to the single below and let us know what you think.