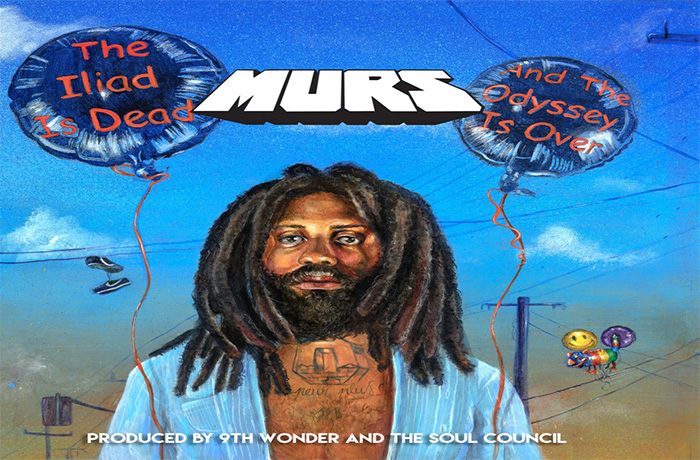 Murs and 9th Wonder releases 'High Noon' featuring Rapsody.
The Iliad Is Dead And The Odyssey Is Over (the title references the two poems that are attributed to Greek poet Homer) is the final installment of Murs and 9th Wonder's epic journey and it will be released on 8-9-2019 via EMPIRE. 
Today, the duo returns with a new single, "High Noon," which features Rapsody and Rueben Vincent and was exclusively premiered by Complex.  As an added bonus, 9th's 15-year old daughter, JDEAFBEATS, also produced the track. 
"It's amazing what my baby can do" 9th Wonder proudly exclaimed to Complex. "What she has been able to accomplish while only making beats for two-years, born with a profound hearing loss–I guess she is just born with the gift to feel."
"Making "High Noon" was one of the funniest times I've had working with another artist. It started as a Patagucci joke, and turned into a jam where Murs and I got to flex and have fun at the same time" Rapsody recalled. "I haven't gone back and forth on verses in a while. It was dope to create in that way again– just spitting."
For context of the duo's staying power, Murs and 9th's first collaborative project, Murs 3:16 The 9th Edition, was released in 2004 and 9th's daughter had still yet to be born.  "I've known her (9th's daughter) my whole life and she wasn't even born when we released our first project" Murs stated to Complex.  "I even did some babysitting over the years while we worked on a few of our earlier projects.  This track brings everything full circle."
Speaking of the duo's previous project, after being previously unavailable on streaming platforms for close to four-years, Brighter Daze will finally be available on all DSP's on 7-19-19.