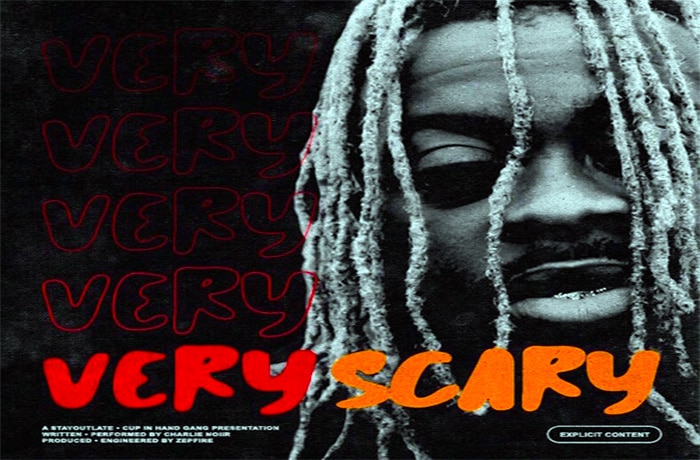 Charlie Noiir makes his SpitFireHipHop debut with 'Very Scary'.
Charlie Noiir has been known to bring the party everywhere he goes. His witty one liners and energetic charisma are not only showcased in his music, but are also obvious to anyone who meets him. With a focus on feel-good vibes that will carry you from the highway to the club, Noiir's music doesn't restrict itself to any one identity; covering a wide range of moods and sounds.
Although this is his debut record under the moniker Charlie Noiir, Charlie was the lead artist behind the Toronto duo "OSIYM"- marking him a rap veteran and a staple in the Canadian hip-hop scene. His undeniable flow and lyrical finesse has been called out in outlets like Noisey and Complex as well as featured on major playlists like Spotify's Hip Hop Central, Viral 50, Fresh Finds, Northern Bars, New Music Friday and Apple Music's Breaking Hip Hop. And his list of accolades doesn't stop there. You can find him listed as a top 20 up-and-coming Canadian rapper by Hip-Hop Canada and chosen as Big Ticket's Artist of the Month. Although his name means Black, Charlie's persona and stage presence have brought a whole lot of colour to venues across North America with headlining and supporting performances at showcases like Atlanta's A3C, YouBloom LA, Pop Montreal, NXNE and Manifesto Toronto. Charlie's status as a must-see performer has been solidified by his involvement in Stay Out Late, an arts and entertainment collective with a specialty in live events and a reputation for throwing some of the most heavily-attended hip-hop shows in Toronto.
The secret to his success? Despite it all, Noiir doesn't get comfortable in his accomplishments and has never shown any signs of slowing down from the studio to the stage. Between his personality, talent and work ethic, he has mastered the holy trinity of entertainers and it's only a matter of time before the world catches onto what he already knows.