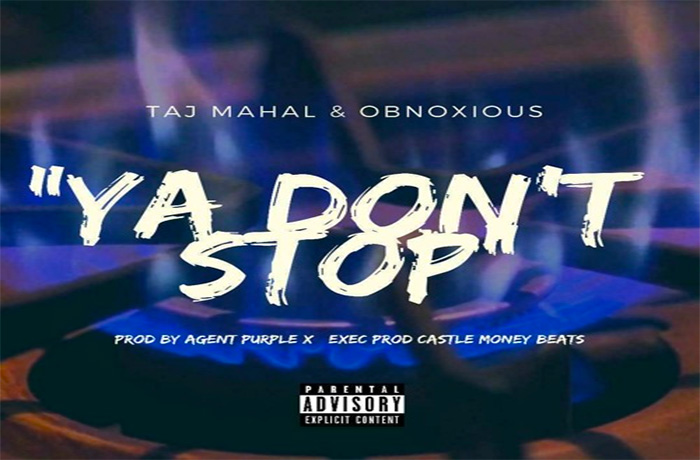 Taj Mahal and Obnoxious release new single 'Ya Don't Stop'.
Taj Mahal and Obnoxious connect for this new banger today. Obnoxious debuted on SpitFireHipHop.com earlier today with his new '96 Nas' release.
The two bring their dope boy dialogue on 'Ya Don't Stop'. As you can imagine this track is filled with references from dope references. 'Ya Don't Stop' produced by Agent Purple X is off the upcoming EP 'Prey 4 Me' from Obnoxious. Let us know what you think in the comments below.