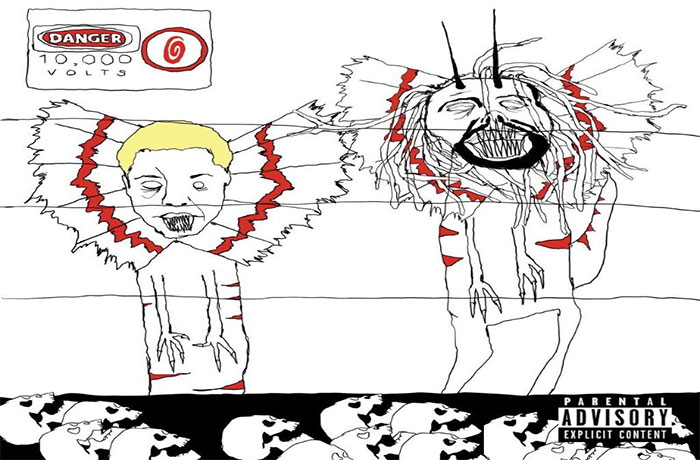 In the 1993 Jurassic Park movie, the palaeontologists watch in simultaneous fear and intrigue as a live cow is dropped into a pit of hungry raptors. Listening to the cow's shrieks as the dinosaurs rip it apart, they realize that the only thing between them and a similar fate is a few electric wires. They're fascinated, yet terrified. The feeding is a performance, but at the same time, all too real.
On JURASSIC, DillanPonders and IDK embody the dinosaurs, tearing apart the beat like a carcass. Over bouncing bells and banging 808s, the pair go to work, digging up a ditch for the track while questioning their competition, commentators, and new cousins, and going deeper to challenge how we perceive ourselves. Dillan's grizzled voice and IDK's raucous flows make way for a dynamic, assaulting chorus that will have you banging your head in the office.
As Dillan yells on the chorus, "I don't kick it with these wastemans anymore", so it only makes sense to link up with IDK. Fresh of his major label debut, Is He Real?, and currently on a headlining North American tour, the Maryland native has separated himself in the game as a harsh spitter with a warm heart for his fans. His approach mirrors Dillan, whose honesty about addiction, violence and homelessness, and commitment to helping fans rise through challenges has built a cult-like community around him.
As the final single off the upcoming KNOWHERE EP, JURASSIC caps off six months of heat from DillanPonders with the biggest collaboration of his career, going bar for bar with one hip hop's top emcees in 2019.
The track solidifies Dillan as a name to be reckoned with, and pushes him closer to the goal of building a life around his art.