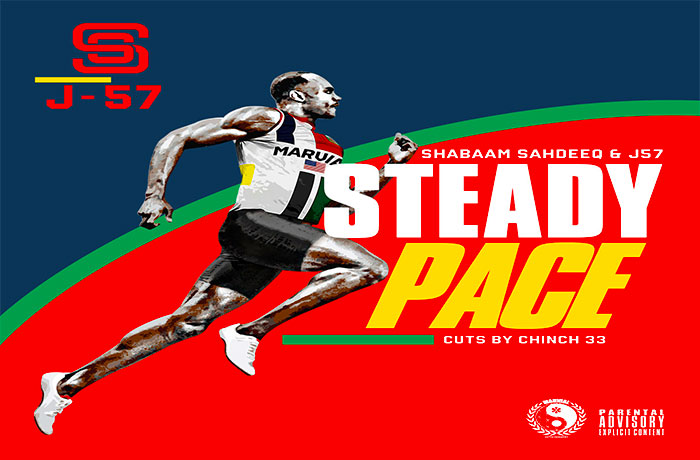 Shabaam Sahdeeq and J57 release the new 'Steady Pace' single.
Some people start the race fast and most often cannot finish the race at the same pace. Others start slow and pick up the pace as the race goes on. ANd then there are others who start the race at a good pace and continue the race at that same pace. Which is the correct pace? It depends on who you ask.
Today we get the new single from Shabaam Sahdeeq and J57 called 'Steady Pace' including cuts by Chinch 33. This is the second single from the forth coming collaboration album by Shabaam Sahdeeq and J57 called 'Precious Stones'.