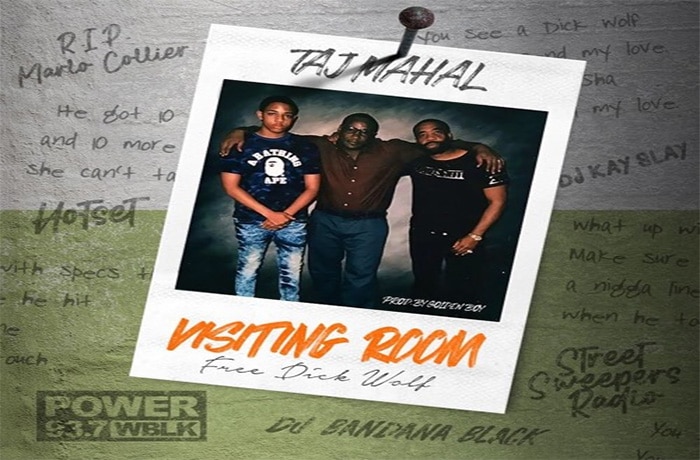 Taj Mahal recaptures events on 'Visiting Room'.
In the last 3 months artist Taj Mahal has been on a rampage releasing some of the hardest underground records that we have heard coming from Syracuse ny. He is currently working on his first ever ep release entitled GAWDTAWK prod solely by Sypooda aka The GrimeGawd. This week Taj Mahal is back with yet another story that has never been told which is what he's known for.
Many artist have Rapped and Sang about being Locked but for the first time Taj Mahal gives us the opposite version in his new release Visiting Room. This record gives us a detailed tour of what it's like being in the 'Visiting Room' in a maximum state prison. The lyrics are razor sharp and that combined with the gritty hiphop beat is sure to capture the hearts of true hiphop fans.