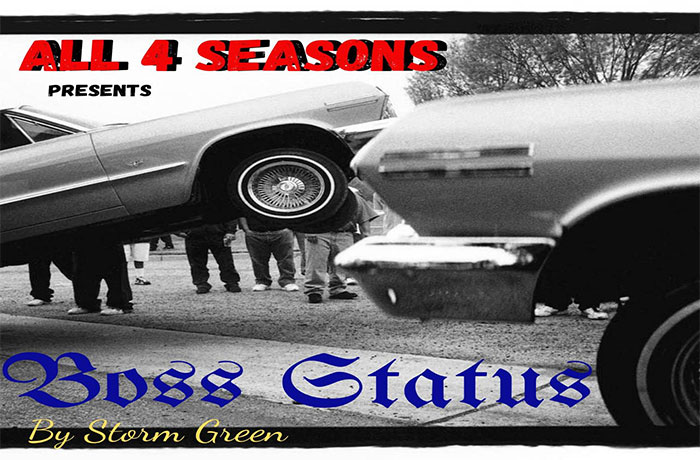 Storm Green make his SpitFireHipHop debut with 'Boss Status'.
After releasing one of the most successful independent rap albums with "All 4 Seasons" this year and garnering much success. Storm Green hits off his fans with something new with "Boss Status".
Boss Status is one of those records that gives you a smooth hip-hop vibe with the message of taking over the game. The hip-hop message of bossin up and grinding to get yours at all cost.