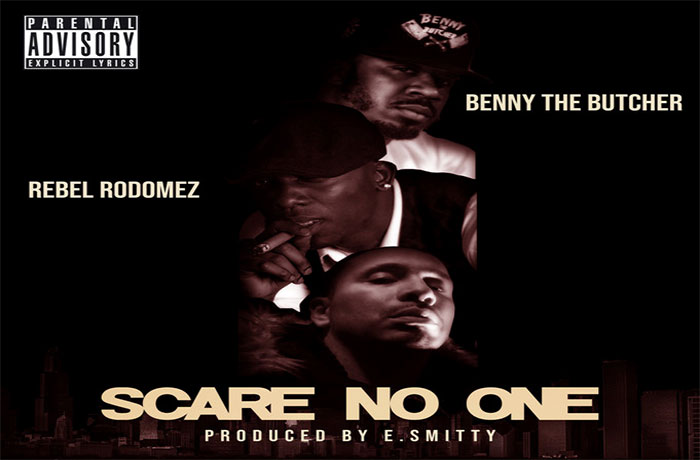 Rebel Rodomez connects with Benny The Butcher for the E. Smitty produced 'Scare No One'.
Rebel Rodomez and Griselda's own Benny The Butcher link up and exchange rapid fire bars over an E. Smitty produced gem.
'Scare No One' is off Rebel Rodomez's forthcoming album, "Boston Ave". The album will be in stores on New Year's when the clock strikes midnight.