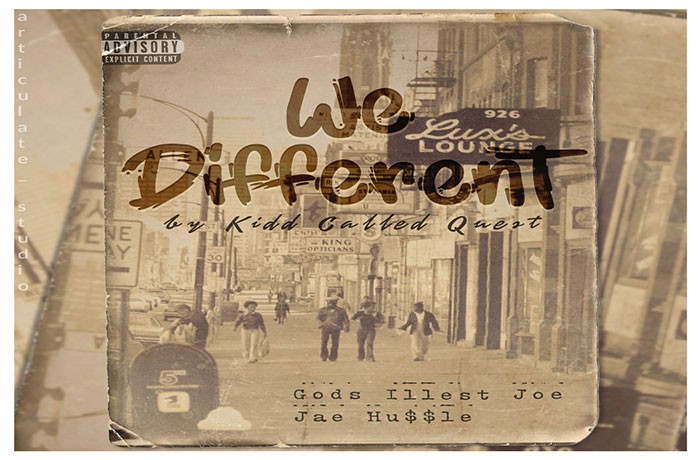 Gods Illest Joe connects with Jae Hu$$le for this new single titled 'We Different'.
Making his debut on SpitFireHipHop.com is Gods Illest Joe. He shares his latest release today with two who we are very familiar with.
"We Different" is the newest single from Buffalo's very own Gods Illest Joe featuring Jae Hussle on the hook . Joe lets his lyrical prowess shine as he flexes over the Kidd Called Quest production. Listen below to the single.