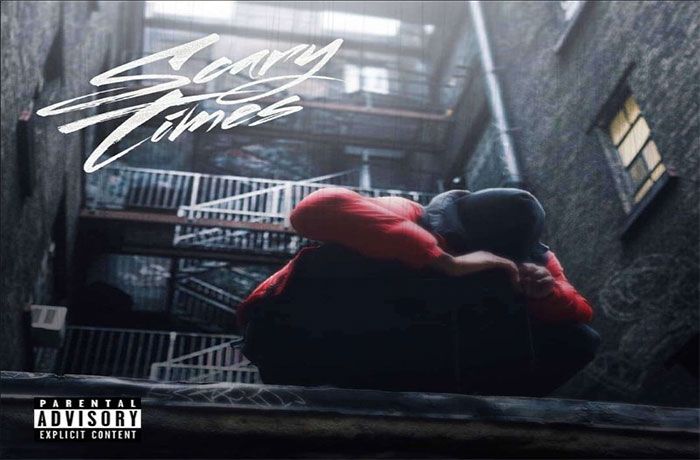 Juice shares the Kyle Junior produced 'Scary Times' single.
While most people were kicking up their feet for the holidays, Juice was busy plotting. Six months ago he was an aspiring artist with no music out. Three tracks later, he's gained over a million streams and YouTube views, earning love from the likes of Lyrical Lemonade, WorldstarHipHop, CBC Music and Toronto's own Flow 93.5 radio. With that, he knew he needed to start 2020 right.
Cue Scary Times — an ominous look at the lines Juice is walking between rags and riches, fame and anonymity, art and crime. Over a looping piano, the rising emcee shapes a world around us, one where we feel the struggle, fear, confidence, and hope of a young man who's been told he won't amount to anything, but has a burning energy to move his family up through his art.
With Scary Times, Juice offers a warning of what's to come. Last year, he popped up on the radar for the first time, showcasing his different skills and styles. In 2020, with his debut EP on the horizon, Juice is ready to tell his story.