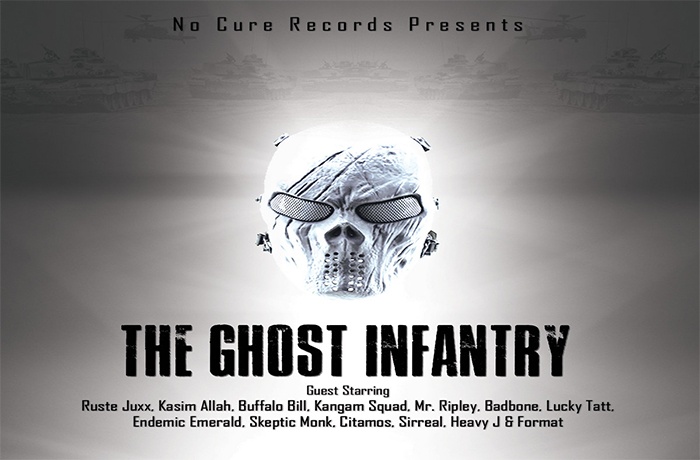 Endemic Emerald connects with some real emcees in Ruste Juxx, Kasim Allah & Lucky Tatt on new single 'The Times of Grace'.
Endemic Emerald drops us a new joint entitled "The Times of Grace" featuring regular collaborators Ruste Juxx, Kasim Allah and Lucky Tatt. The song depicts the glory days of NYC as each emcee gives an insight of their times growing up in the big apple; take a trip down memory lane with this one.
The single is taken from an upcoming compilation LP "The Ghost Infantry" featuring emcees from all over the world; USA, Canada, Senegal, South Africa, Greece and Ecuador all represent on this Endemic Emerald produced set. The LP drops February 28. You can pre-order the album now via this link Pre Order The Ghost Infantry CD on bandcamp.