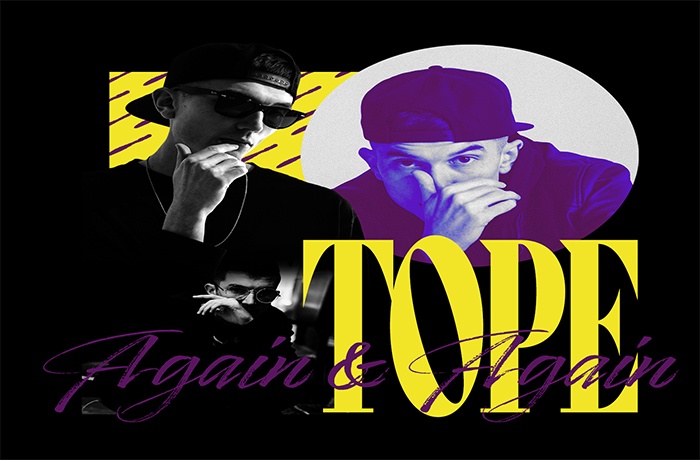 TOPE is back with his new single titled 'Again & Again'.
Portland Producer and Rapper TOPE, born Anthony Anderson, has been known in some circles as one of Underground Hip-Hop's best-kept secrets for some time now. As an up and coming artist, TOPE was best known for his prolific output as a solo rapper and also founding member of the groups Living Proof and TxE.
Enter his newest release "Again & Again" now available on all digital streaming platforms. A new sound, an ultra-fresh vibe but that same classic TOPE is apparent on his latest release. Updating us on his life, the grind, and the ladies occupying his time TOPE takes us straight to a summer day in California on "Again & Again." Only marking his second non-sample production credit TOPE has stepped away from his style of chopping up Soul records ala J-Dilla and Madlib to playing smooth chords and wildly funky basslines.
With over 10 years in the game, TOPE felt it was only right to challenge himself and reinvent his sound which will be heard all over his new album set to release in 2020. Roll your windows down and press play on "Again & Again" and be sure to tap in with TOPE as he releases new music this year.