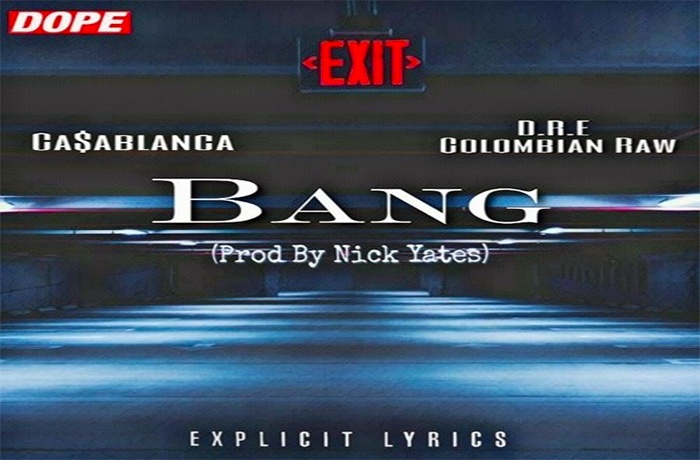 Ca$ablanca connects with D.R.E. Colombian Raw on this new Nick Yates produced single titled 'Bang'.
This new single from Ca$ablanca titled 'Bang' was produced by Nick Yates. Ca$ablanca is quickly becoming the talk of the town with the music has been releasing.
Ca$ablanca is joined by D.R.E. Colombian Raw on 'Bang'. The two are placing fear into artists with the bars they spit. Ca$ablanca and D.R.E. Colombian Raw are ski masked up so be careful out there.