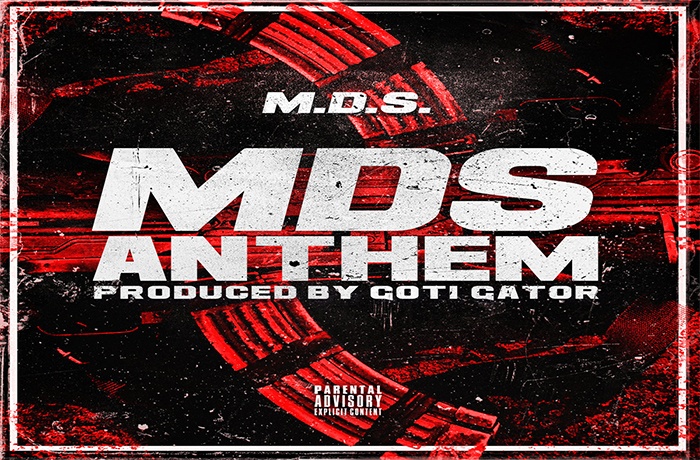 M.D.S. is back with new music produced by Gotti Gator. The new single is 'MDS Anthem' and it finds the members really going into their bags.
M.D.S. is back with a new single today. This is their second offering that has landed on our pages. Joe Mack, Bonnie Stones and Donns Day share this new single they have labeled 'MDS Anthem'.
'MDS Anthem' is a throwback of sorts. Let's begin with the production that was provided by Gotti Gator which hearkens back to a time when Hip-Hop was hungry. The track also includes some crazy scratches. Throw in the bars from Joe Mack, Bonnie Stone and Donns Day and we have a hit on our hands.