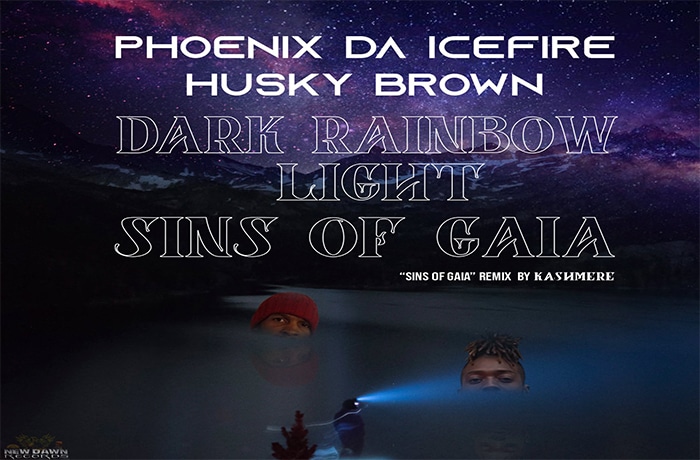 Phoenix da Icefire and Husky Brown make their debut on SpitFireHipHop with this 'Dark Rainbow Light' single.
London rapper Phoenix da Icefire and producer Husky Brown will drop their incredible new album "Panacea" on May 5.
The themes covered by The Triple Darkness member address the environment, mental health, knife crime, racism, well being and aspiration. The narrative is delivered with the highest caliber of lyricism and figurative wordplay over a soundtrack provided by Husky which skillfully blends a fresh fusion of hip hop, soul, r&b, electronica, dub and bass.
The second single from the album "Dark Rainbow Light" b/w "Sins of Gaia" released through New Dawn Records. Husky Brown laces "Dark Rainbow Light" with some soulful traditional hip hop flavors as Phoenix reflects on the challenges of inner city life while searching a better path, with the lo fi beats of Sins of Gaia paints the backdrop for an attack on institutional racism with the remix provided by Kashmere (YNR Productions, Tru Thoughts, High Focus).