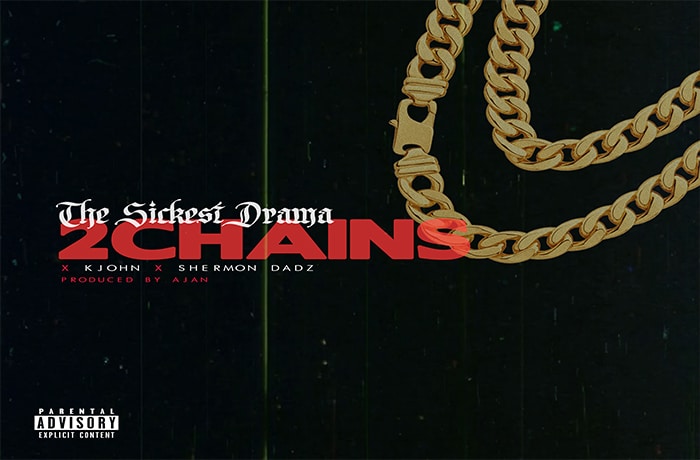 The Sickest Drama, K John and Shermon Dadz releases new single '2 Chains'.
'2 Chains' is the latest single by Jamaica's The Sickest Drama, alongside allies KJohn and Sherman Dadz. From its opening horns and hi-hat rush to its sly nod to Atlanta's finest on the hook, '2 Chains' barrels forward with all the d-boy swagger and relentless energy of the finest hustler music.
Drawing both from classic New York rap's lyrical emphasis and southern rap's high energy tempo, with a heaping dose of Jamaican slang and style for seasoning, the track goes for the peak time jugular, and is already making an impact from Kingston to Brooklyn, and Brixton to Atlanta. The mood is euphoric, marking a change of pace from The Sickest Drama's usual emphasis on sample-heavy, head-nod anthems, revealing new arrows this in this versatile artist's quiver.
Meanwhile, featured guests K John and Sherman Dadz add further sauce to the mix, complimenting the vibe with lyrical exploits that will have fans of rappers from Cam'ron to Gucci Mane throwing their lighters in the air in approval.