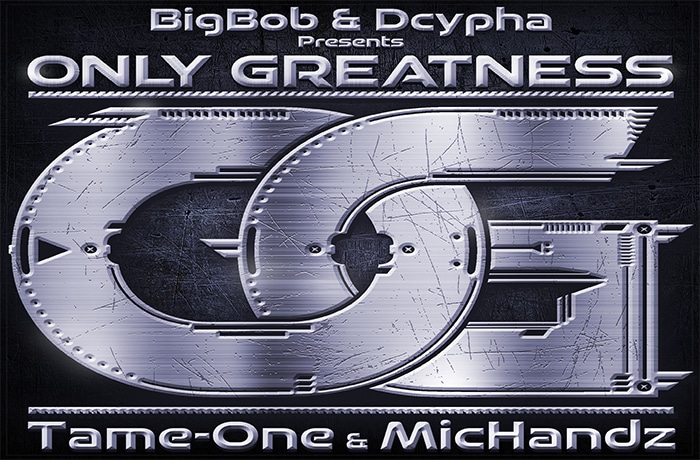 BigBob and Dcypha release 'Only Greatness' featuring TameOne and Mic Handz with cuts by LDontheCut.
Another 48 comes and another goes and today as we live in the present we keep enlivening hip-hop with lots of music to release into the world at this strange time. TameOne of the Artifacts teams up with Mic Handz for the latest track 'Only Greatness' from ESI.
The two seasoned emcees bob and weave with an evasive lyrical attack by veterans of the rap game. It's cohesive and relevant with enjoyable wordplay, The lyrics reflective of the current epoch with a modern boombap sound. Soundscape design by visionary producers BigBob and Dcypha with LDontheCut with harmonious scratches to round out the track.