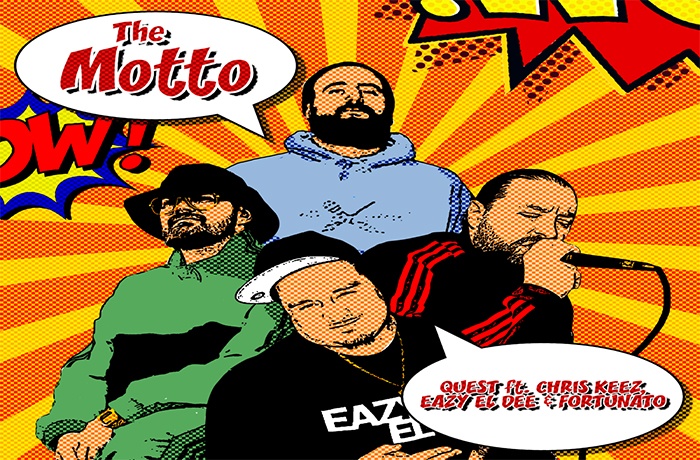 Quest releases 'The Motto' featuring Chris Keez, Eazy El Dee and Fortunato.
The Motto brings together artists from Ottawa, Montreal and Toronto for this 90's inspired jam. Production is provided by Quest with cuts by Eazy El Dee and rhymes by Chris Keez and Fortunato. The four met during last summer's House Of Paint Hip-Hop Graffiti festival and built a friendship through music.
Each artist shot their own footage for the video while self isolating. "I think it's important to set a good example" says Fortunato, "we're the Quaranteam " laughs Chris Keez. The team shows the hustle don't stop and have plans for more music in the future.