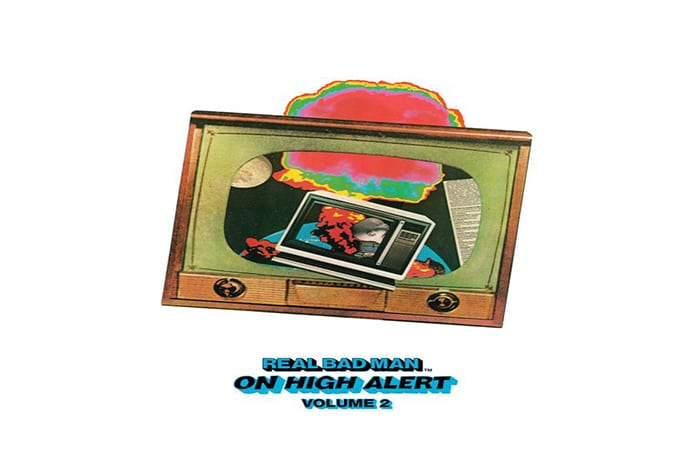 Real Bad Man debuts on SpitFireHipHop with 'Real Mean' featuring Posdnuos, Blu and Lojii.
Who the hell is Real Bad Man? Good question, but tough to answer, in short, it's a clothing brand from Los Angeles…known for bold psychedelic graphics that "sample" imagery from the worlds of music, art and genre films. Sold in the best clothing stores in world, such as Union, Dover Street Market, Goodhood UK to name a few. Now Real Bad Man is making music too, taking the same ethos of their clothing and bringing it to rap music.
"I made a lot of beats last summer while I was in Japan for work and travelling around with family. Away from regular life in Los Angeles really helped push it along. Traveling around on planes and trains, I'd pop open ableton and start working. I've been making music for a long time, as a beatmaker, then in my band POLLYN, and now back again as a beatmaker" Real Bad Man stated.
"I had all three of these emcees in mind when I made this beat, I just had to strategize how to make it happen. Lojii was already working on other song, and I had wanted to do something else with Blu. I like curating, so putting Lojii and Blu together was already in my head" Real Bad Man recalled. "Blu recorded first, and then sent his verse and chorus to Lojii to jump on. Once I had Lojii and Blu on the track and got back to the US, my plan was to hit up Pos. I've known Pos for a few years, but not on the music side…on the clothing/streetwear side of things. I knew I could get all the pieces into place if I was patient."
Real Bad Man's On High Alert, Vol 2, will be released on May 8.
[jwplayer player="1″ mediaid="129460″]