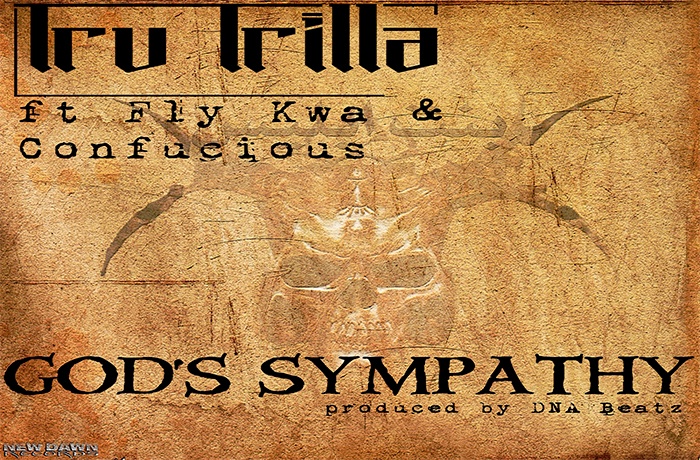 Tru Trilla returns with 'God's Sympathy' featuring Fly Kwa and Confucious.
Brick City's Tru Trilla follows up his recent release "Word of God" with the new single "God's Sympathy", the second from his new album "God of Barz" out May 29th through New Dawn Records.
Produced by Chicago's DNA Beatz and featuring fellow New Jersey natives Fly Kwa and Confucious, the "hip hop warlords" enter the battlefield armed with a full artillery of verbal ballistics and take it in turn to unleash ferocious lyrical firepower, laying down gauntlets to all contenders over a bass heavy electro banger that reaches inside then tears out the soul. Set the dial high and prepare for the onslaught, this is the real deal.