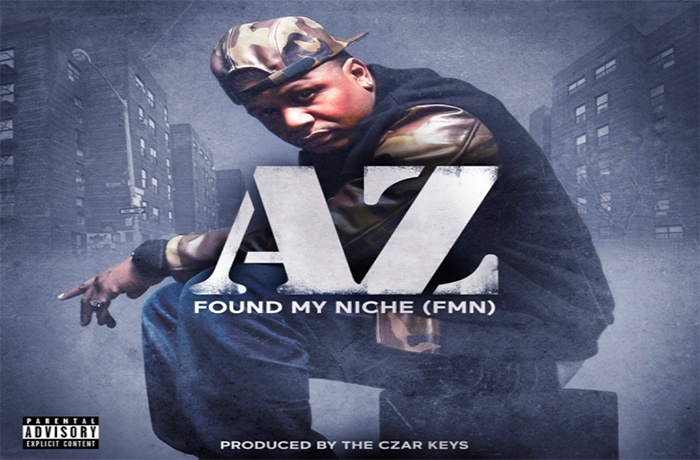 AZ releases his new 'Found My Niche' single.
Over the course of his distinguished and influential career, AZ has been nominated for a Grammy, sold millions of albums, created hit singles and lent his voice to some of Hip-Hop's most timeless music.
It's been a decade since "The Visualiza" has graced us with an album.  Although, AZ has been teasing fans for years that a sequel to his classic and platinum debut, Doe Or Die, was on the horizon; the wait has continued. 
As Doe Or Die approaches its silver anniversary (25 years), the long anticipated and awaited sequel, Do Or Die 2, is finally (almost) upon us.Â
Today, AZ released "Found My Niche" the first dart from Doe Or Die 2 that finds the iconic emcee detailing his journey, his lessons, his failures and his triumphs. "Found My Niche" was exclusively premiered by Complex.
It's been a decade since I released a full body of work, but Doe Or Die 2 is just what the doctor ordered. AZ confidently asserted to Complex. "With the help of Pete Rock, Bink, Buckwild, Heatmakerz, Rockwilder, Baby Paul, Rick Ross, T-Pain and a few others; I'm going to deliver an entree like no other, with "Found My Niche" being the appetizer."
"This has always been about more than music to me.  I feel like I am the voice of the voiceless, giving hope to the hopeless, painting a path to success and making "Sugar Hill" an accessible reality," AZ emphasized.  Who's fucking with the kid from Brooklyn who lit a torch in the culture that still shines bright to this day; AZ—the man, the myth, the legend.
Doe Or Die 2 will be released this summer and features production and guest appearances from Pete Rock, Buckwild, Bink, Rockwilder, Heatmakerz, Baby Paul, Rick Ross & T-Pain and a few more unannounced special guests. AZ's "Found My Niche" will be available on all DSPs at midnight and more information on Doe Or Die 2 will be announced imminently.