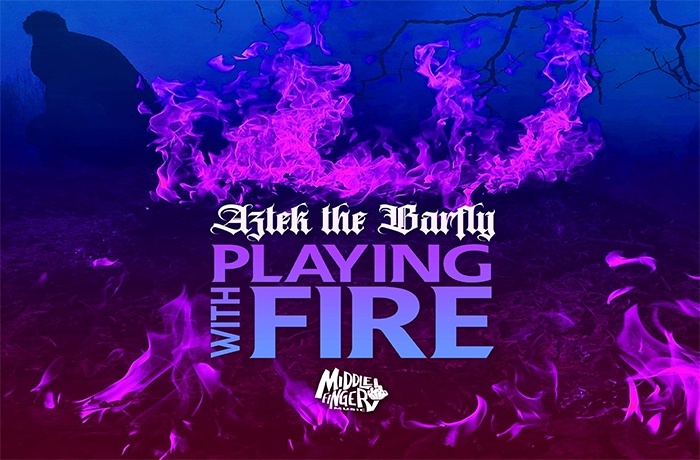 Aztek The Barfly releases new single titled 'Playing with Fire'.
Detroit's Middle Finger Music is back with another installment of Middle Finger Monthly. Each Month going forward they will be dropping new content.
This new release introduces us to Aztek The Barfly and his new single 'Playing With Fire'. The single starts off very R&B like and then Aztek THe Barfly turns the page and starts spitting heavy bars. Take a listen to 'Playing With Fire' below and leave a comment.