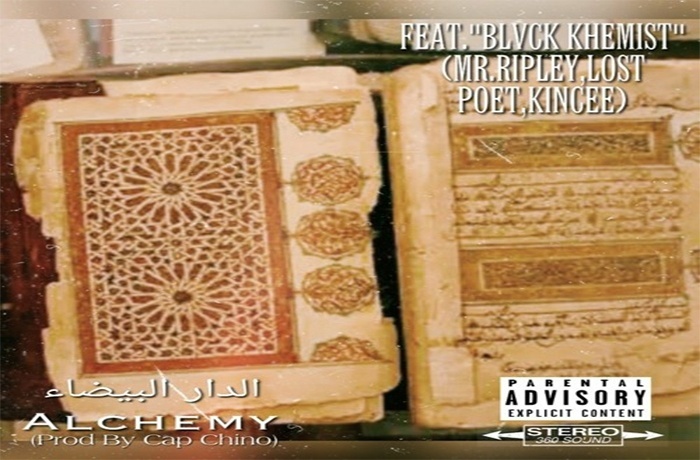 Ca$ablanca releases the Cap Chino produced 'Alchemy' single featuring Blvck Khemist, Mr.Ripley, Lost Poet and Kincee.
'Alchemy' is an ancient branch of natural philosophy, a philosophical and protoscientific tradition. Ca$ablanca is back with his new single title 'Alchemy'. On the is a great mix of solids, liquids and gases.
Natural philosophy or philosophy of nature was the philosophical study of nature and the physical universe that was dominant before the development of modern science.
You get all of that Ca$ablanca, Blvck Kemist, Mr. Ripley, Lost Poet and Kincee over the Cap Chino produced track.