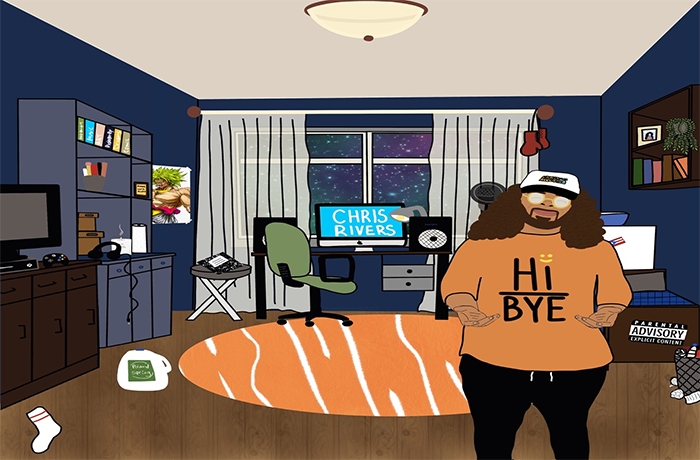 Chris Rivers is back with his new 'Hi Bye' single.
Chris Rivers is one artist who is not afraid to put his real life into rhyme. This allows his supporters to know him and not some made up persona.
'Hi Bye' is Chris Rivers' first single off his upcoming project S.I.B.B. (Self Inflicted Bubble Boy). Chris bares his soul on this dope lo fi vibe track produced by Riddiman. S.I.B.B. is scheduled to drop on June 18.