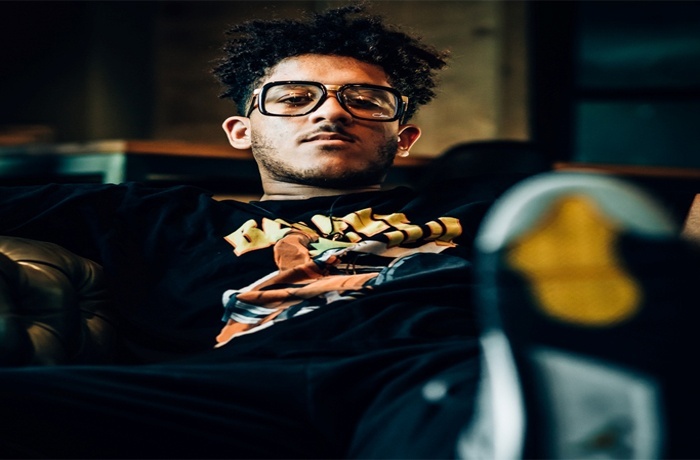 DBangz makes his debut on SpitFireHipHop with his 'Prove' single.
Born Darius Lewis in Phoenix, Arizona, 18-year-old DBangz is an undeniable artist whose raw, viral smash "Thick Nigg*s And Anime Tiddies" single cut through the crowded meme rap scene in 2017.  The track would go onto top Spotify's Viral 50 Global Chart with nearly 78 million streams to date; and DBangz continues to generate nearly 1 million monthly listeners on Spotify.
Due to his pure curiosity and fandom of prolific, elusive rap figures MF Doom and Earl Sweatshirt, the goofy, skateboarding freethinker began recording music at the age of 14 in his childhood home garage. This is where he developed his affinity for lewd lyrics, iconic hip-hop samples and cartoon themes. After 2017's Summer Booty Sweat and 2018's Winter Booty Icicles, a pair of solid projects that amplify DBangz's pornographic and comedic subject matter, he released a 2018 follow-up, Konohagakure, on which he departed from his uber-playful style. Keahonui, a six-track EP released the following year, fully showcases DBangz's versatility and boundless potential to be a crucial voice in music.
With a recent move to LA and a new label deal signed with PIVTL Projects, DBangz is gearing up for what looks to be a monumental 2020. He currently boasts hundreds of millions of streams across all DSPs (he has already generated close to 3 million organic streams on Apple Music in 2020 alone) and with multiple releases slated for the year, including an EP which will be released this summer before his proper debut album, the promising up-and-comer is sure continue his rise up the ranks of hip hop's elite.
Today, DBangz released his new single, "Prove," which is now available on all DSP's; the track also serves as an appetizer to his forthcoming EP.  "This record is me proving myself not only to the industry but to the world. I feel like I'm rawer than anybody so I'm not accepting any signs of disapproval" DBangz confidently asserts.  "This next wave is nothing too deep, but I'm showing everybody that I'm back. I'm still making hype turn up songs but with fresher, cleaner and bigger production. Just a better quality of music."