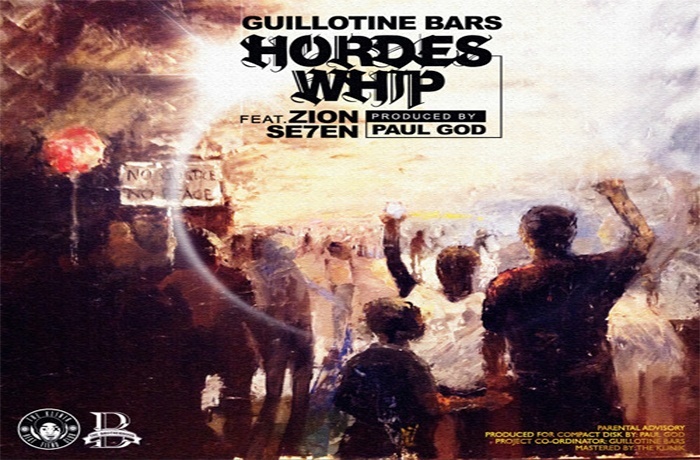 Guillotine Bars is back with his new single, 'Hordes Whip' featuring Zion Se7en.
Guillotine Bars addresses the current conditions that face school age children here in the United States. He takes aim at the prison conditions in the classroom. The single takes aim racism. He tells a story of a Black man that was abused by his plant manager and then goes home and beats his wife.
Some call racism is a mental illness. Others say that racism can only work in one race is in control of the systems that all must subject themselves to. The new single 'Hordes Whip' from Guillotine Bars featuring Zion Se7en speaks to this. 'Hordes Se7en' was produced by Paul G.O.D. Press play below and let us know what you think.