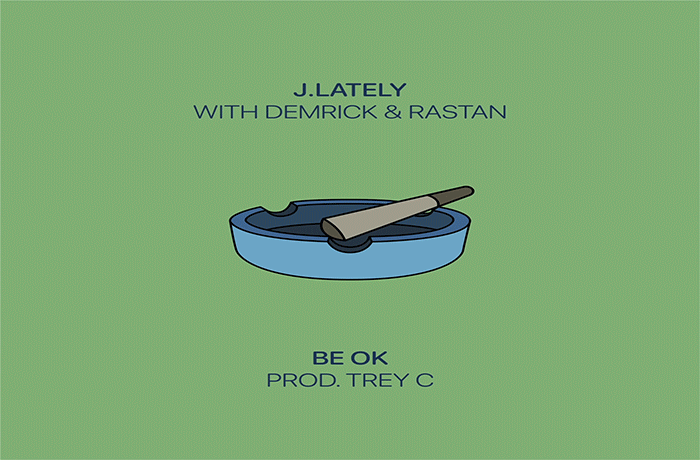 J.Lately connects with Demrick and Rastan for his 'Be OK' single.
Take a deep breath and relax, because everything is going to "Be OK." Northern California emcee J.Lately delivers the perfect song for you to roll up and vibe out to during these uncertain times.
The feel good track features a guest verse from LA spitter Demrick, and reggae artist Rastan provides the hook. It's the first single off Lately's upcoming project, The Campfire EP, produced entirely by Trey C, which is scheduled to be released in July.