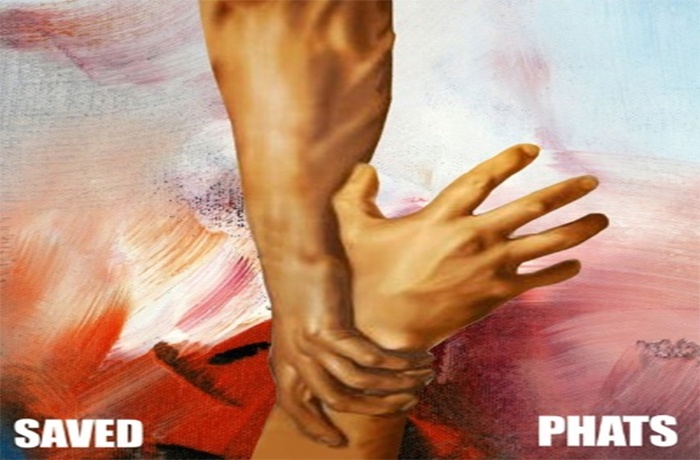 Phats debuts on SpitFireHipHop with is new 'Saved' single.
The Scandinavia based emcee Phats has long been a solid figure in the Norwegian Hip Hop scene. He has previously warmed up for Method Man & Redman, Raekwon, AZ, Sean Price, Wu-Tang Clan, De La Soul and Jedi Mind Tricks among others.Phats also collaborated with international heavyweight underground artists like Onyx, Celph Titled & Apathy, German icons Snowgoons and Canadas Snak The Ripper.
In what can be seen as a parallel narrative to his own experience, Phats takes us on an emotional journey of breaking through and breaking out in his latest single entitled "Saved", release date May 8th on all streaming platforms. 
No stranger to Hip-Hop, Phats lets loose by breaking past the Rap genre that has been his home, and engaging us in this feel-good single that touches on an enlightenment of sorts. Whether he speaks of his own personal experience, or whether he is granting us a glimpse of the transformation of an artist's skills, doesn't matter. "Saved" will leave you singing and dancing for a taste of the same.