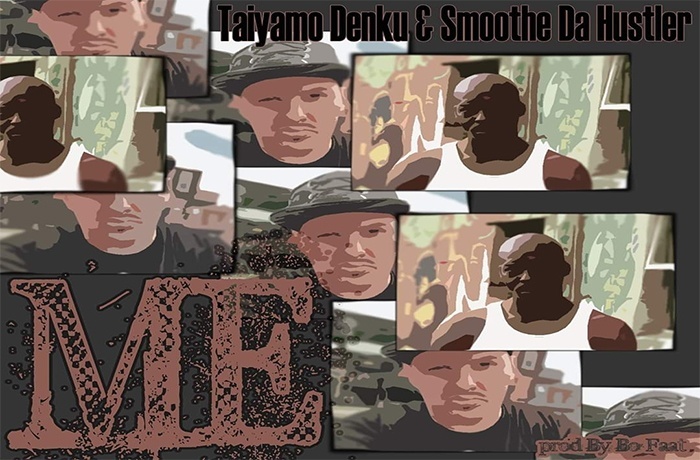 Taiyamo Denku releases new 'ME' single featuring Smoothe Da Hustler.
Taiyamo Denku has already dropped two albums this year and his message going forward is, "much more to come." His new single "ME" is a great start to that "much more" he speaks about. For this track, he recruited the New York legend Smoothe Da Hustler.
Normally you hear Smoothe alongside Trigger the Gambler, but this time he trades bars with Denku. Bo Faat's production is a perfect canvas for these two emcees to paint their bars all over the scape. Denku places his lyrics strategically but more fast paced than we are used to hearing.
Smoothe finishes off the track with his signature style and then the masterpiece is finished. This impressive single is from the "Kollab Kong" CD version which you can preorder now.