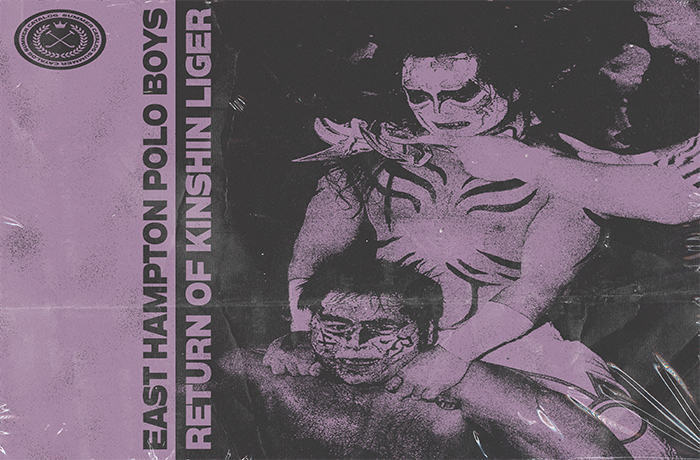 East Hampton Polo Boys debut on SpitFireHipHop with their 'Return of Kinshin Liger' single.
Only appearing 4 times in the almost 40 year career of wrestling legend Jushin "Thunder" Liger, the demonic alter-ego Kinshin Liger was known for incredible violence, relentless assaults, and sadistic and bloody tactics. For many foes, the mere MENTION of Kinshin Liger was enough to strike fear into the hearts of even the stoutest men.
"Return of Kinshin Liger" is the East Hampton Polo Boys (PANELS x SCORCESE) announcement to the world: "We're here. RUN."
East Hampton Polo Boys are LA Producer PANELS (Estee Nack, K. Burns, Rahiem Supreme) and Philly Rapper SCORCESE Lorde Jones (A World Only Gods Know, Dream Team: A Stokely Hathaway Joint). Their debut project, Summer Catalogue is an exploration of how we view the finer things in life. Album drops August 2020.