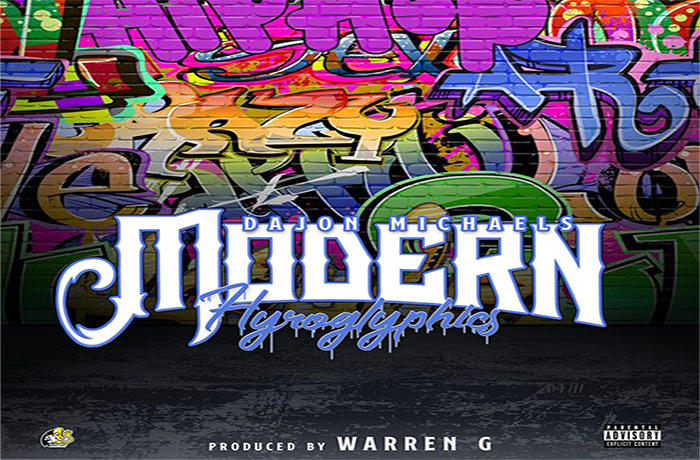 Dajon Michaels makes his SpitFireHipHop with his 'Modern Hyroglyphics' single.
National recording artist Dajon Michaels is releasing his new single "Modern Hyroglyphics" produced by iconic West Coast artist, Warren G. Warren G brings that classic G-Funk synth and bassline to Dajon's confident delivery.
Hieroglyphics were a way ancient civilizations described what was going on around them and the same thing is happening in the hood with graffiti. "Modern Hyroglyphics" is about maneuvering through the city by reading the writings on the walls. 
"To me the song means reality", says Dajon. "I think the song is definitely a reality for so many of us and it's something a lot of people will be able to relate to if they grew up in this type of environment."
When asked about Warren G's contribution to hip-hop, Dajon says, "Warren G means a lot to hip-hop. He was part of laying down the foundation to storytelling and keeping it authentic, especially for us in Long Beach. He's definitely an OG & somebody well respected in the game."
Dajon Michaels is a rising star on the west coast. He's been recording new music and currently a Firefighter in Long Beach, California.
Warren G is a rapper/producer who aiding the G-funk sound, assisted West Coast rap's 1990s ascent. With seven Top 40 hits including the 1994 hit single "Regulate," featuring the late Nate Dogg, Warren G solidified his status as a hip-hop icon.