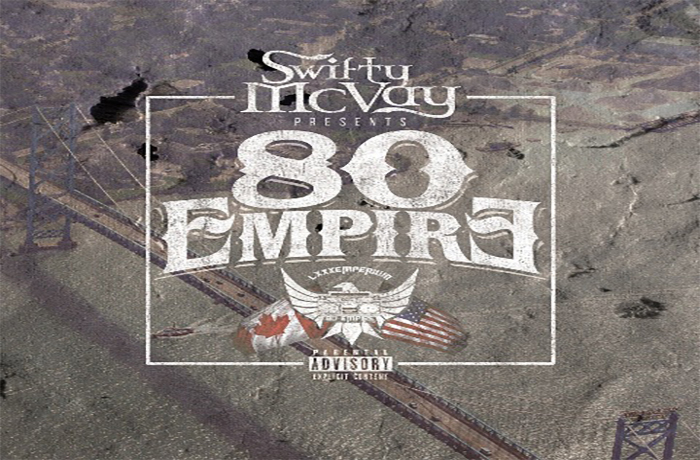 Swifty Mcvay and 80 Empire release the new "Never Stop The Fight" single.
Driven by vintage horns and a 70-esque bass line, "Never Stop The Fight" is layered with an anthemic chorus by 80. Swifty Mcvay illustrates his lyrical prowess, solidifying himself as one of the illest lyricists in the game.
Swifty also takes you down memory lane by painting a very vivid picture of his fight to the top from his humble beginnings in the Detroit rap game to selling, over 4 million records with Eminem and D12.  Success and the hustle doesn't stop there though, as the trio vigorously declare that they will keep fighting till the good lord calls their names.
With Swifty Mcvay Presents: 80 Empire, Swifty and 80 Empire strongly mark their territory in a musical landscape that is forever changing. Swifty Mcvay Presents: 80 Empire will be available at midnight tonight July 17.